Boost your sales and after-sales !
Fleetback is a video solution specifically designed
for dealership's sales and after-sales.
In after-sales
Send your customers a video explaining the extra works needed on their car
Thanks to visual proof and the digital quote, the customer can accept the works and even pay online.
In sales
Send your customers video presentations of their future cars (360° available)
Explain an option of the car via video tutorial
Tease your customers for their car delivery
Fleetback boosts your sales & improves customer satisfaction
Fleetback has helped Mercedes-Benz dealerships all over the world to increase their after-sales business.
+20%
More than 20% additional sales with videos
+92%
Over 92% of interventions have at least 1 additional accepted work
90%
Most dealers have an acceptance rate of 90%
81%
81% of dealerships have improved their relationship with their customers
89%
89% of Fleetback interventions received a 5-star rating from customers
+1500
More than 1500 dealerships use Fleetback all over the world
International
Fleetback is available in all languages
Key benefits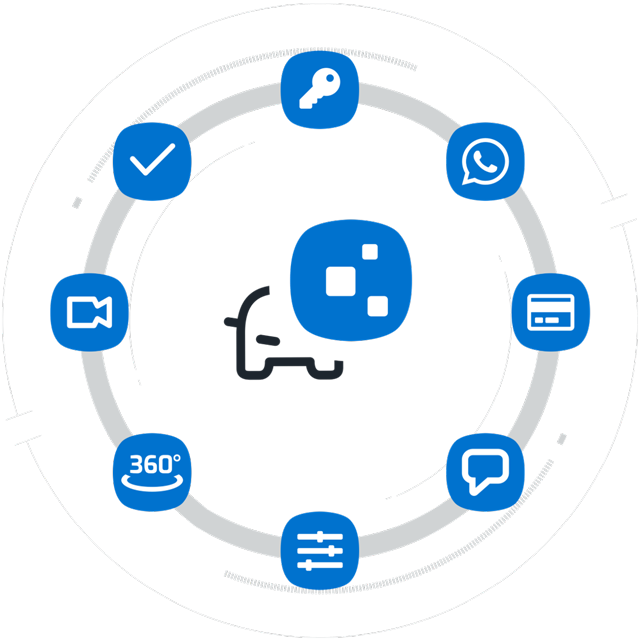 Customer trust = Increased turnover
Customers get clear video explanations which gives them full transparency
Works are more easily accepted and understood thanks to visual proof and the expert's advice
The e-quote and urgency level gives them a better understanding and therefor no surprise at reception
They can accept the repairs in full confidence with all the information they need
A real time saver
Making a Fleetback video takes less than 40 seconds
Customers get an SMS/Email notification so they can watch the video instantly
They understand more quickly and answer in less than 5 minutes
Thanks to automatic reminders, Fleetback does the work for you!
Less time on the phone, more time taking care of customers and working on cars
Easy to use
It takes less than 2 minutes to create a Fleetback intervention
There's no material needed, only your phone
Fleetback is integrated to apps you already use, so there's no extra work load
Simply scan the plate, film and send!
Workflow tool
Your processes are integrated to the Fleetback flow
Your brand's checklists are configured in the app
Fleetback is integrated with CDK (DSDcom)
Warranty cases can be handled directly via Fleetback
Audit compliant: documentation is saved during 10 years with visual proofs
Export API for your documentation
Improved internal and external communication
Your customers don't need to download any app, messages are sent directly via SMS & Email.
The chat option offers a 2-way communication with your customers
A centralized platform gathers all of the data in one place, accessible by anyone in your dealership
Internal messages and notifications enable you to stay in touch with your co-workers
A great performance analysis tool
Each manager can see an overview of their team's global and personal performance
Identify best users and dealerships within your group
A complete statistics dashboard allows you to follow up with the group, per dealership and per user
Fleetback sends you a monthly report with comparisons to last period
4 simple steps
Step 1: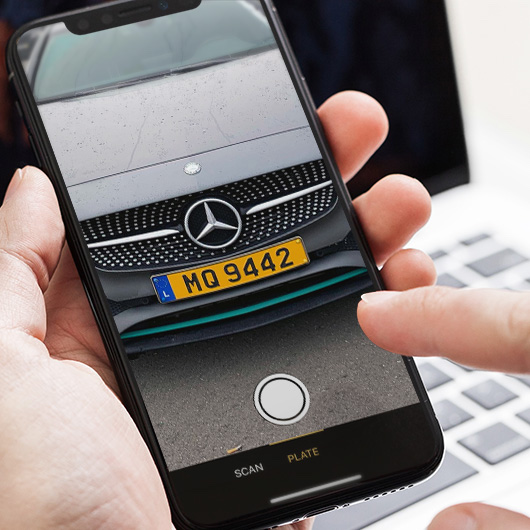 Identify your repair order
Scan the license plate of the car
Step 2: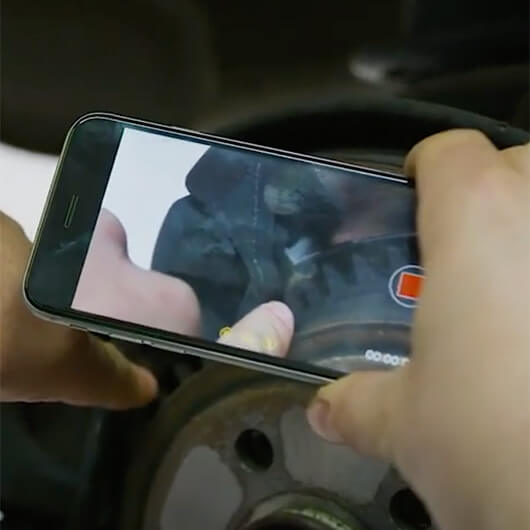 Film
Film a short video explaining to your customer what works need to be carried
Step 3: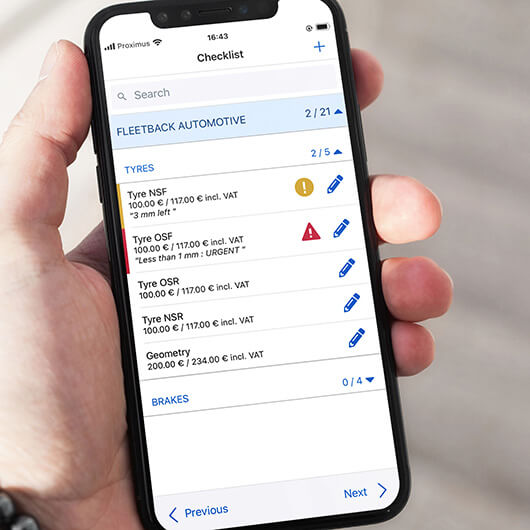 Quote
add an "urgency" level and pricing to the repairs.
Step 4: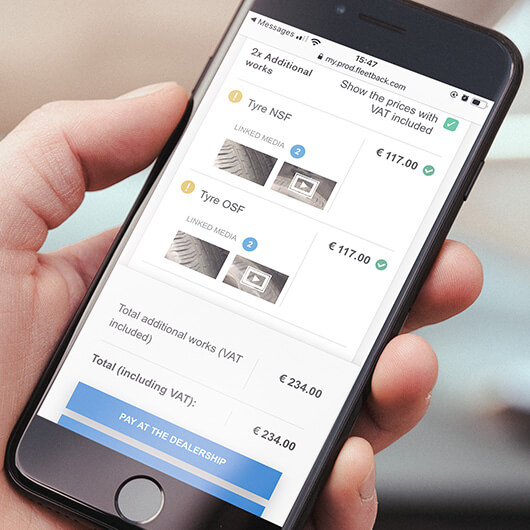 Send & receive confirmation
Send it to the customer and you can see when they read and accept. You'll get a notification when they accept the works.
What Mercedes-Benz dealerships say
We value and appreciate Fleetback. It is an easy-to-use, intuitive and reliable tool.
We use Fleetback as part of our after-sales business. It meets our needs.
We secure our requests for approval and attach photos and videos.
Feedback from our customers is positive. The presentation is qualitative and also very easy to use for customers
What you get with Fleetback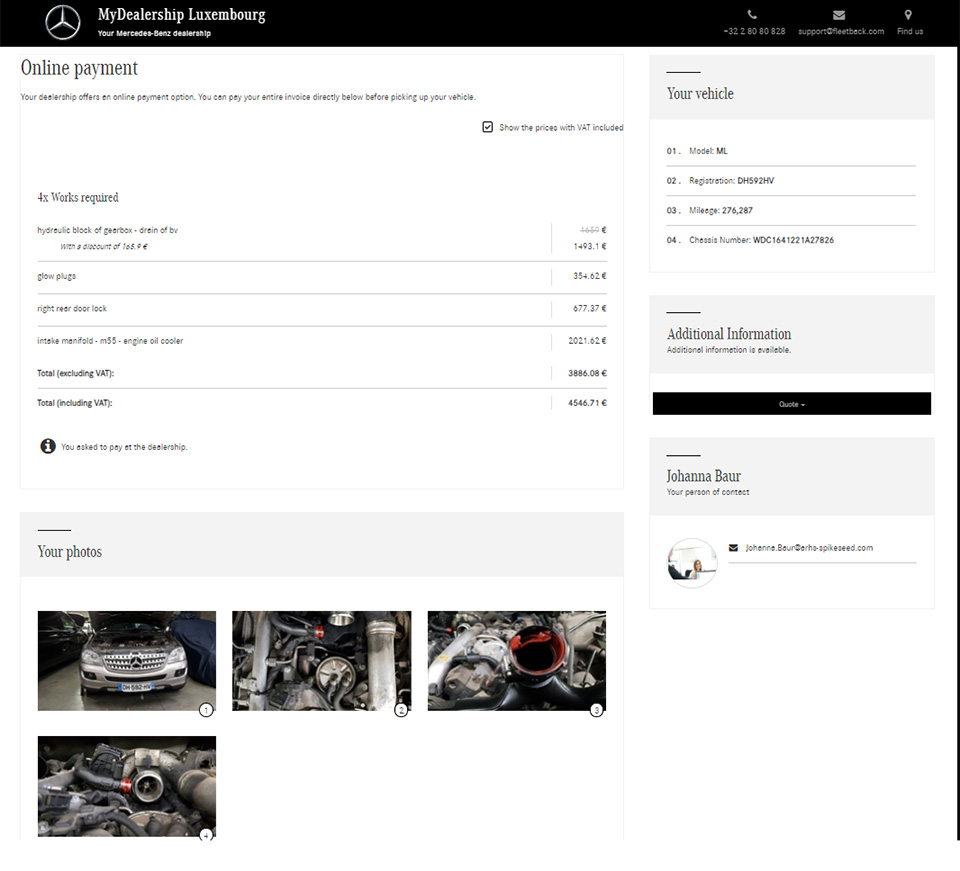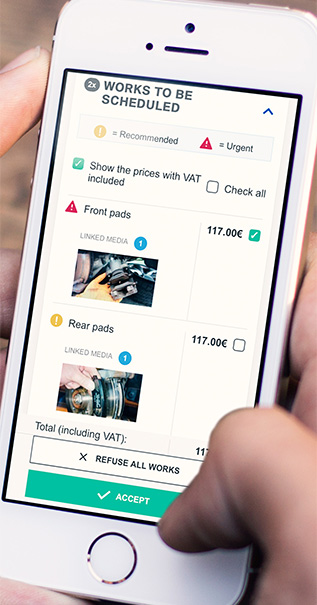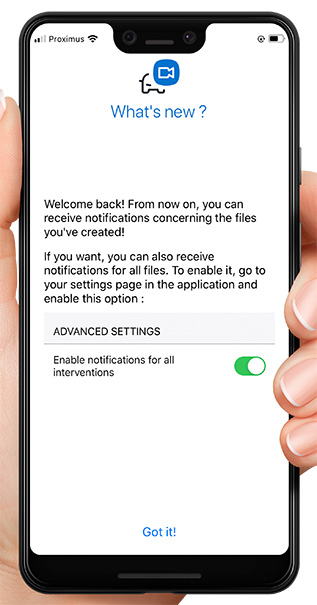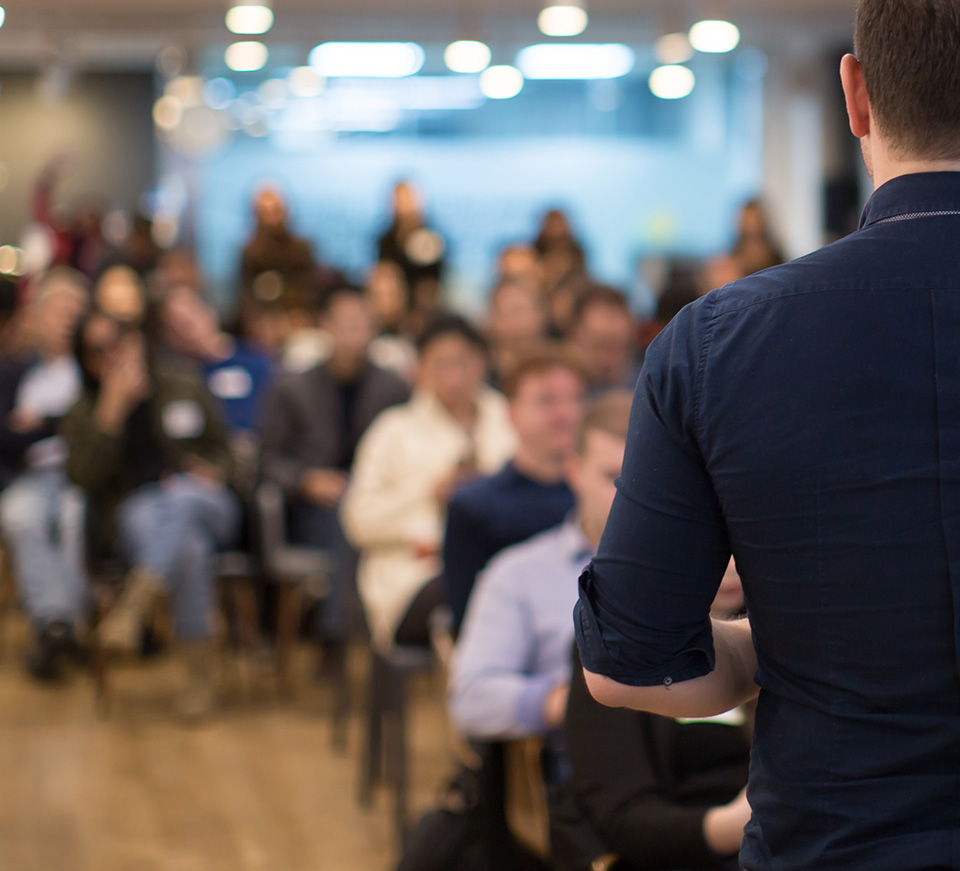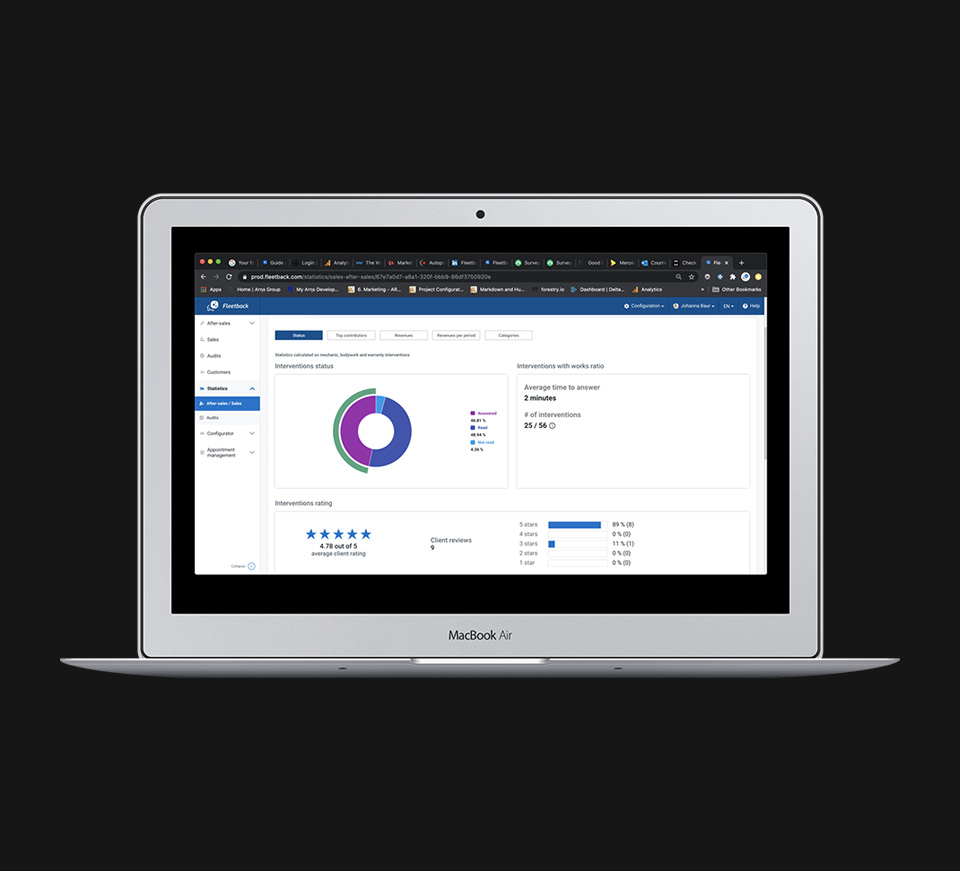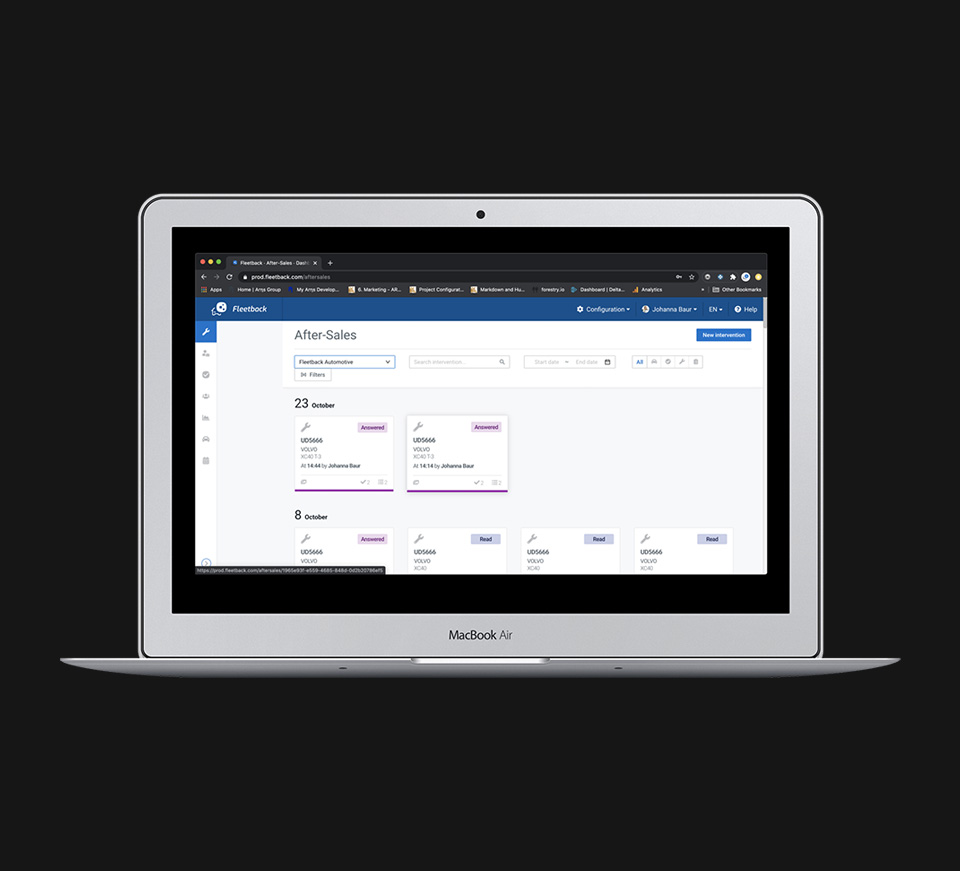 Contact Form
Let's start a conversation